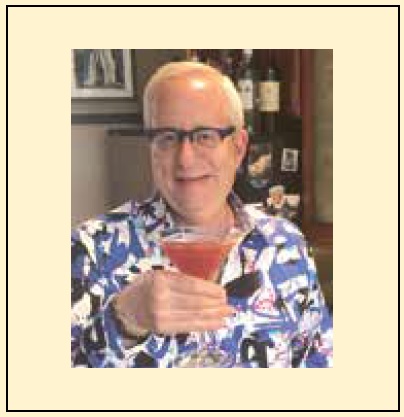 Carmel-by-the-Sea: An Enchanted Oasis – San Francisco Bay Times
By David Landis–
When you think of this charming town of Carmel-by-the-Sea, you conjure up visions of fairytale cottages, undiscovered lanes and courtyards, beautiful white-sand beaches and Mediterranean-inspired architecture. It's a 2 hour drive from San Francisco, but that's a world apart.
The Gay Gourmet has been visiting this wonderful city for years. Known as one of California's most dog-friendly hamlets, Carmel sits just north of scenic Point Lobos and Big Sur, as well as the home of historic Carmel Mission, numerous wineries and tasting rooms, as well as many art galleries. Iconic actress and animal activist Doris Day called it home for years. During her lifetime, she opened one of the country's first dog-friendly luxury boutique hotels, the famous Cypress Inn in Carmel. Actor and former mayor of Carmel, Clint Eastwood, still resides in this borough.
There are many reasons to visit this charming village. But, sad to say, you don't always think of "good food" when you visit Carmel. Luckily for Bay Area visitors, that's starting to change.
The Gay Gourmet visited Carmel several times during the pandemic and offered a dozen places to dine in style. Even better, you can bring your dogs!
The Balena – In the humble opinion of The Gay Gourmet, this is the best restaurant in Carmel. Owner Emanuele Bartolini is originally from Florence, but trained with some of Manhattan's best chefs: at Cirque and also with Mario Batali and Alain Ducasse. Homemade pastas, a carefully curated Italian wine list, and a stunning outdoor courtyard make dining in this rustic Italian neighborhood truly special.
Cultura Comida Y Bebida – Believe it or not, Carmel is home to some of the best Oaxacan-inspired Mexican food on the Monterey Peninsula. Cultura has an expansive upscale tequila, mezcal, and margarita bar, a full bar, and a gorgeous courtyard to boot. Smoked pork cheeks with mole, yam enchiladas, and crispy chapulines (grasshoppers) are just a few of the unique offerings. For a more typical meal, try the tres tacos (choose from chicken, carnitas, barbacoa and plantain): they're crispy, flavorful and filling, with just the right amount of spice.
Tarpy Truck Stop -This is a real old fashioned California truck stop, located in the path of planes landing at Monterey Airport. But regardless, this charming off-the-beaten-path culinary destination offers California favorites like a grilled Castroville artichoke, olallie berry pie, and hearty portions in a historic stone building with a beautiful flower-filled courtyard.
Coffee corkscrew – In sunny Carmel Valley, this French bistro is a perfect alfresco lunch spot with creative salads (I love the pear salad with chicken), a divine burger and a varied wine list that goes to the beyond the predictable California offerings. Don't miss the haystack style onion rings!
Anthony & Michael – More French than France, this charmer's outdoor setting is centered around a beautiful reflecting pool in Carmel's "Court of Fountains". Favorites include classic French onion soup, panko-crusted sand dabs, duck liver pâté and crab cakes with pineapple-coconut arugula salad and vinaigrette with wild berries. Great French wine list too!
Nepenthe – This throwback to the 70s has an outdoor terrace with a view of Big Sur that's even better than Italy's Amalfi Coast. The famous "Ambrosia burger" is a thing of beauty, especially while sipping a wonderful French Bandol rosé wine from the extensive wine list. You can spend the day admiring the panoramic view of the coastline. (But, alas, no reservations, so arrive early.)
Terry's living room – Located in the defunct Doris Day's Cypress Inn, this superb dog-friendly restaurant and bar offers one of the finest Sunday jazz brunches. Of particular note are Doris Day's famous chicken salad (with grapes) and hot popovers out of the oven. Great wine list and an authentic mai tai from Trader Vic too!
Schooner – Right on Monterey Bay at Cannery Row in Monterey, Schooner's is perched just above the water with crashing waves below. You can't go wrong with the oysters, New England clam chowder and crispy fried chicken sandwich with Castroville artichoke tapenade, aioli, fennel kraut and arugula seasoned fries. Go for lunch to enjoy the spectacular view on the sunny terrace.
passion fish – Primarily known for its seafood, this Monterey restaurant brings innovative fusion style to a variety of seafood gems. The menu features fresh, sustainable seafood, slow-cooked meats, local produce from small farms and interesting wines from all over the world. It is also the first restaurant in the region to be designated a green business. The black bean and goat cheese fritters are a tasty starter and the spicy ginger Dungeness crab salad (in season) is a winner.
Up + browse – This is a modern artisan bakery from the folks at Folktale Provisions and Winery. This is an informal bakery and pizzeria located next to downtown Carmel Plaza that surprises with some of the best pastries, sandwiches, salads, and Italian pizzas in Carmel.
Portabelle – Directly on Ocean Avenue in downtown Carmel, this quaint English-style cottage offers one of the best mushroom soups in the world, delicious pastas, a superb European and Californian wine list, and inviting dining options. inside and inside.
Stillwater Bar & Grill – At the 18th hole of Pebble Beach, this is another perfect place to "lunch with a view". Great salads, seafood, and cocktails (with an extensive wine list) and you can watch all the golfers miss their shots while taking in the ocean views. After lunch, be sure to drive the nearby scenic 17-Mile Drive.
Sierra Mar – This is a special occasion, fine dining restaurant at the Post Ranch Inn in Big Sur, located 500 feet above the ocean with spectacular views. The food is exquisite and artfully served on individual mouth-blown creations by Annie Glass.
Bites and bites
Taste Awards Update: As readers of this column know, yours truly was thrilled to be a judge for this year's Taste Awards. Here's a quick update: Local Chief Joanne Weier is the winner of this year's Taste Award for the best municipal or regional program for its Plates and Places broadcast on PBS. On April 20 from 8 p.m. to 10 p.m., the Taste Awards will present a gourmet dinner projection of short and feature films selected and nominated in San Francisco foreign cinema Restaurant. Reservations for dinner on the outdoor terrace are highly recommended. when booking, please note that you are attending both the film screening and dinner. The Taste Awards air throughout April on PBS stations nationwide (check local listings). For more than a decade, the Taste Awards have been the premier awards recognizing the year's top food, fashion, health, travel and lifestyle programs in the areas of cinema, television, online and streaming video, podcasts, radio and photography.
that of San Francisco Old Skool Cafe celebrates 10 years with a gala celebration event at 6 p.m. on April 12 at Mendell Plaza in the Bayview. This youth-run supper club provides hospitality skills training to at-risk youth and proceeds from the event will help continue to fund these much-needed programs. Watch this space for an upcoming article about this great organization.
The Balena: https://www.labalenacarmel.com/
Cultura Comida Y Bebida: https://www.culturacarmel.com/
Tarpy truck stop: https://www.tarpys.com/
Coffee corkscrew: http://www.corkscrewcafe.com/
Anthony & Michael: https://www.antonandmichel.com/
Nepenthe: https://www.nepenthe.com/
Terry's living room: https://www.carmelterrys.com/
Gulets: https://schoonersmonterey.com/
Passion fish: https://www.passionfish.net/
Ascent + roaming: https://riseandroambakery.com/
Portal: https://www.portabellacarmel.com/
Stillwater Bar & Grill: https://tinyurl.com/2fumd9tf
Sierra Mars: https://tinyurl.com/e72cusjr
Screening of the Taste Awards in foreign cinemas: http://foreigncinema.com/
Visit Carmel: https://www.carmelcalifornia.com/
Old Skool Cafe: https://www.oldskoolcafe.org/
David Landis, aka "The Gay Gourmet", is a retired foodie, freelance writer and public relations expert. Follow him on Instagram @GayGourmetSF or email him at: [email protected] Or visit it online at: www.gaygourmetsf.com
Posted on April 7, 2022