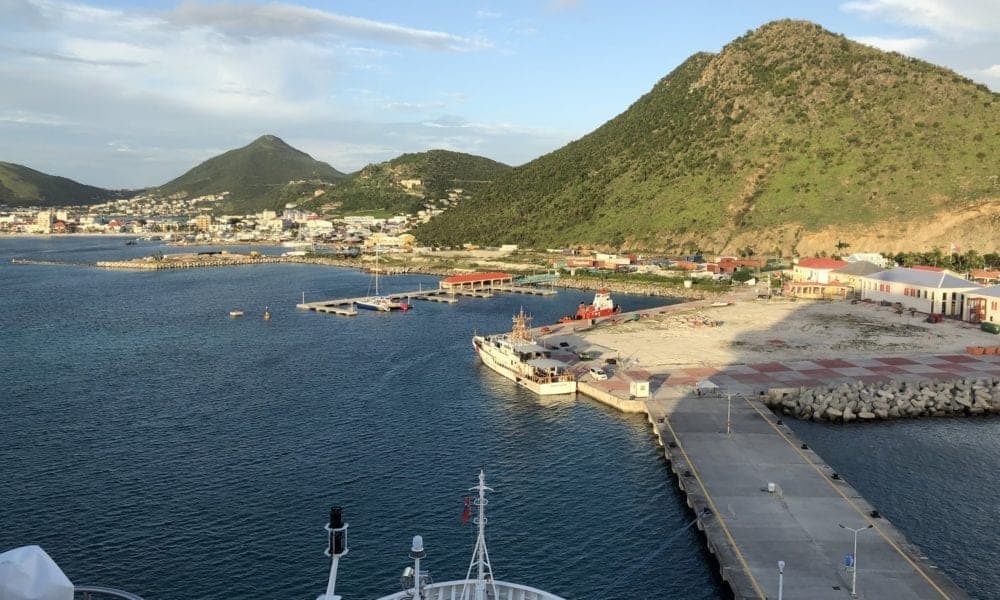 Carnival returns to two more Caribbean islands
Carnival Liberty is taking a bunch of premieres off Carnival Cruise Line's list this month. On October 9, the ship departed Miami for an eight-night Eastern Caribbean cruise. The itinerary included two ports that Carnival Cruise Line had not yet visited since the industry closed in March 2020: the Dutch country of St. Martin and the American Virgin Island of St. Thomas.
The call to Saint-Martin took place on Tuesday, October 12, and the visit to Saint-Thomas took place the next day, October 13.
Carnival Liberty was the fourth Carnival ship to resume cruises from Miami when it departed on this trip. The ship also called in San Juan, Puerto Rico and Amber Cove, Dominican Republic as part of the eight-night itinerary.
MORE: Carnival Cruise Line Returns To Princess Cays
Commenting on the visit to St. Maarten, Carnival Cruise Line President Christine Duffy said, "We are delighted to return to St. Maarten and offer guests the opportunity to experience all the beauty and charm of the island while giving a much needed boost to the locals. economy. On behalf of Carnival, I want to thank our partners in St. Martin for working with us to bring cruises safely and our guests back to port.
For the remainder of 2021, only one more Carnival ship will join Freedom during visits to Saint-Martin: Magic of Carnival. Saint Thomas, meanwhile, will see visits from Horizon Carnival, Magic Carnival, and Mardi Gras during the rest of the year.
For the rest of fall and winter, Carnival Liberty is expected to operate six- and eight-night cruises in the eastern and southern Caribbean before relocating to Alaska in May for the 2022 summer season.
More than half of Carnival Cruise Line's U.S. fleet is already back in service, with more ships expected to resume operations in the weeks and months to come.
READ NEXT: Cruise Line Launches Sports Betting In Recent App Update