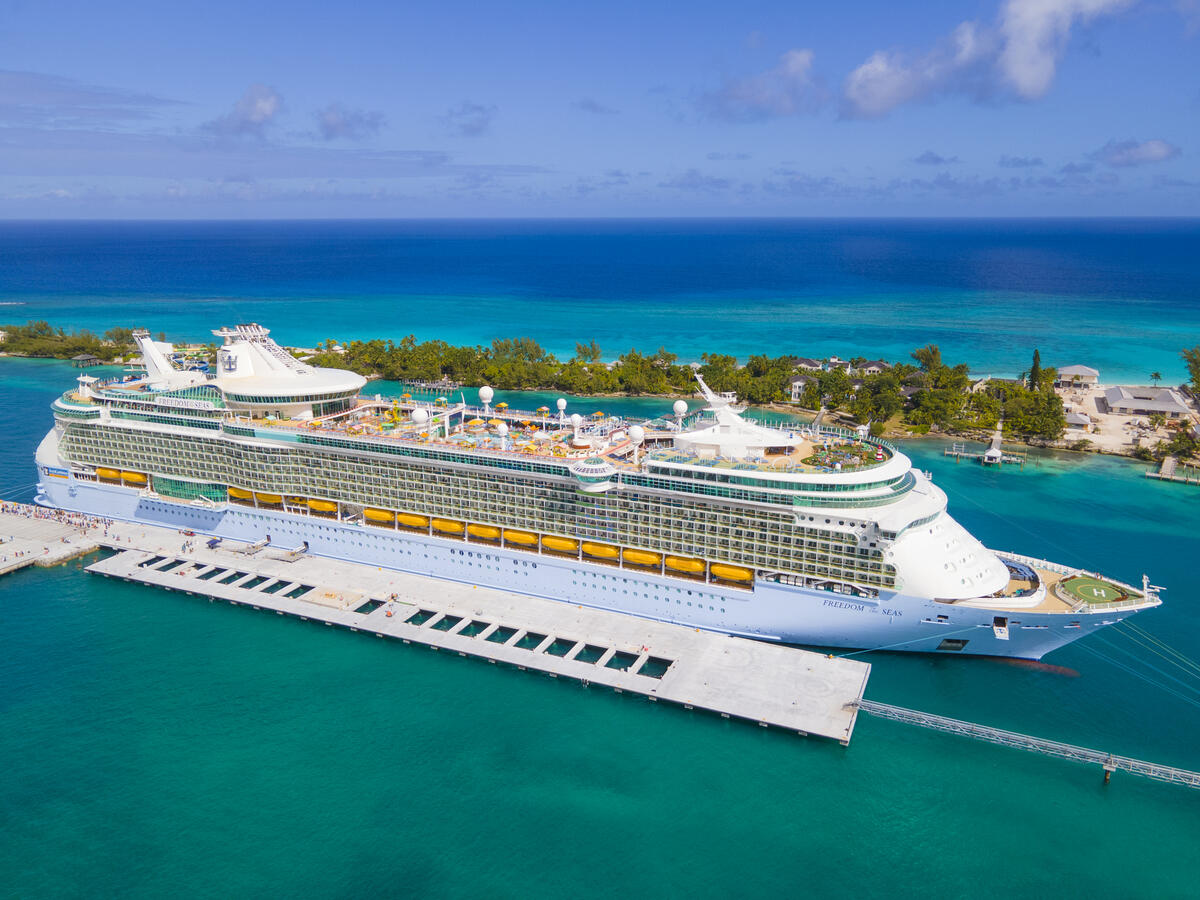 CDC removes warning against boarding a cruise ship
The US Centers for Disease Control and Prevention (CDC) has removed its warning against boarding a cruise ship due to Covid-19.
The CDC website removed the warning from its website after previously lowering the warning level to Level 2.
The drop in Covid cases on cruise ships due to the cruise industry's effective health protocols means the government agency sees no reason to warn the public against traveling on a ship as a risk of catch covid.
The CDC lowered the warning level to Level 2 for the last time on February 15, 2022.
The CDC's website now just talks about being up-to-date with Covid-19 vaccines before you go on a cruise and sharing its recommendations on how to protect yourself during your trip.
The CDC recommends that anyone going on a cruise
Check cruise line testing and/or vaccination requirements
Get travel insurance
If you're traveling by plane, check the airline's requirements.
Wear a properly fitted mask on planes, buses, trains and other forms of public transport.
The rest of the recommendations center around not traveling if you have or have had Covid and how to protect yourself and others.
Cruise industry reaction
As you can imagine, the cruise industry has welcomed this change from the CDC.
Cruise Lines International Association (CLIA) issued a statement following the removal of the warning: "Today's decision by the United States Centers for Disease Control and Prevention (CDC) to completely remove the advisory Travel Health for Cruise recognizes the effectiveness of public health measures in place on cruise ships and begins to level the playing field between cruises and similarly located land locations for the first time since March 2020 . »
"Since the start of the pandemic, CLIA cruise line members have prioritized the health and safety of their guests, crew and the communities they visit and sail today with measures health in place that are unmatched by virtually any other commercial framework."
The circle is complete for the CDC
For the past two years, the CDC and the cruise industry have been at odds over the safety of navigating on a cruise ship due to Covid-19.
Following the voluntary shutdown of the cruise industry in March 2020, the CDC banned cruise ship travel to the United States. This ban would remain in place for many months while the CDC and the cruise industry worked to develop new regulations to ensure her return would be safe for all guests, crew members and communities visited by the cruise ships. ships.
There was a lot of back and forth, and the CDC held cruise ships to a different standard than other forms of leisure travel.
Following the Omicron variant, the CDC began to soften its view of the risks of going on a cruise ship. The CDC lowered its alert level, while relaxing health protocols.