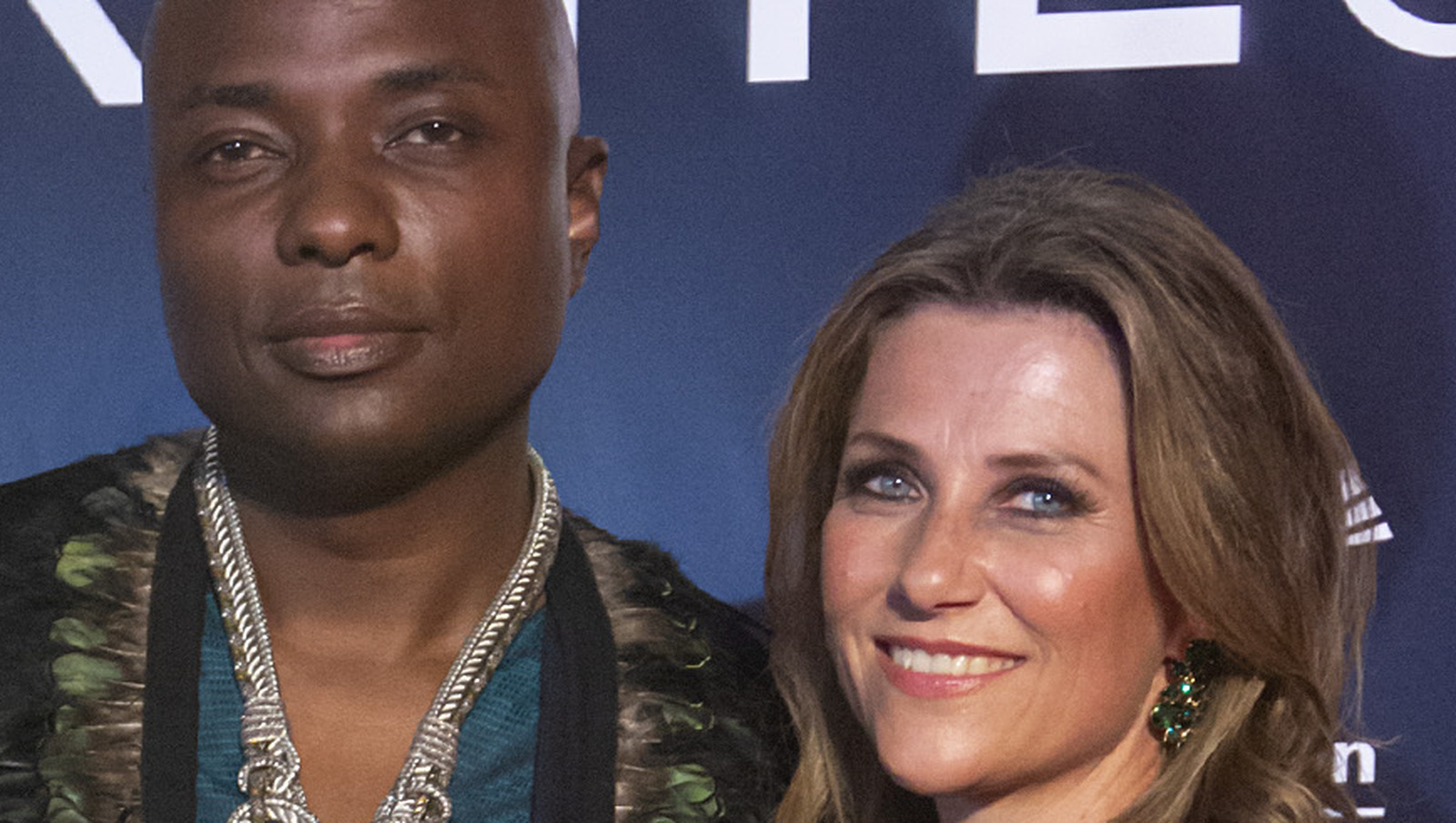 Inside Princess Martha Louise of Norway's Relationship With Shaman Durek
Princess Märtha Louise's ex-husband Ari Behn died by suicide over Christmas 2019. The loss was devastating for the three daughters Behn and Märtha share, as well as her immediate family members and the royal family. from Norway. Märtha's parents, King Harald and Queen Sonja, released a statement that explained in part that Behn was "an important part of our family for many years, and we have warm and fond memories of him" (via People ).
The news impacted Märtha and Durek in several ways – one of which was that some people blamed the two and their relationship for Behn's death. As Märtha later explained to Vanity Fair, her ex-husband had been open about his mental health issues. Moreover, their divorce took place three years prior and Behn himself was in a relationship. Nonetheless, Märtha told the publication, "They were saying it was my fault and Durek's fault – that if it hadn't been for Durek, this wouldn't have happened."
Besides that, Märtha claimed in the interview that Behn was happy for her and Durek and he was not surprised that she was in a relationship with someone so spiritual. Navigating her death was a challenge, she said. "Suddenly I was a single parent," she explained, "which is a very different horse, and of course the grief, the anger, the self-pity, the sadness of never seeing him again … it's devastating."
If you or someone you know is having suicidal thoughts, please call the National Suicide Prevention Lifeline by dialing 988 or calling 1-800-273-TALK (8255).