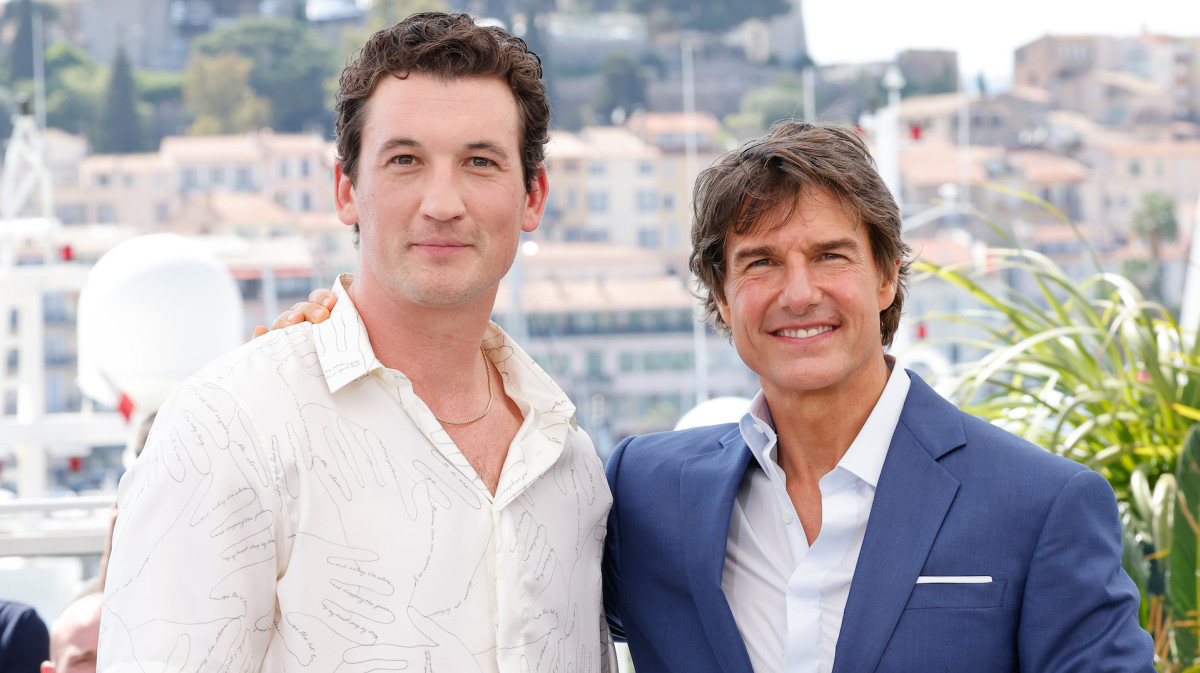 Miles Teller and Tom Cruise discussed potential 'Top Gun 3'
Fresh off the smash hit of Top Gun: MaverickMiles Teller revealed there have been talks of a follow-up film.
In a recent interview with entertainment tonightthe actor who played Bradley "Rooster" Bradshaw in the 1986 sequel Superior gunopened up about the possibility of starring alongside Tom Cruise in a potential Top Gun 3.
"That would be great, but it's all up to TC," Teller said of Cruise. "It all depends on Tom. I had a few conversations with him about it. We will see."
Teller added: "For him to share Superior gun with me and a lot of these other young actors, it's been a wild ride, and it's still going.
The news comes later maverick officially surpassed the $1 billion mark at the worldwide box office, making it the first film starring Tom Cruise to cross the milestone. The film beat Cruise's previous highest earner, 2018 Mission Impossible: Falloutwhich raked in a consistently impressive $791.1 million to become the highest-grossing film of Cruise's career.
Back in May, maverick set a new Memorial Day weekend domestic box office record with $156 million, giving Cruise the biggest opening weekend of his career. The previous record was held by Pirates of the Caribbean: At World's End for 15 years. The Gore Verbinski-directed film grossed $153 million when it was released in 2007.