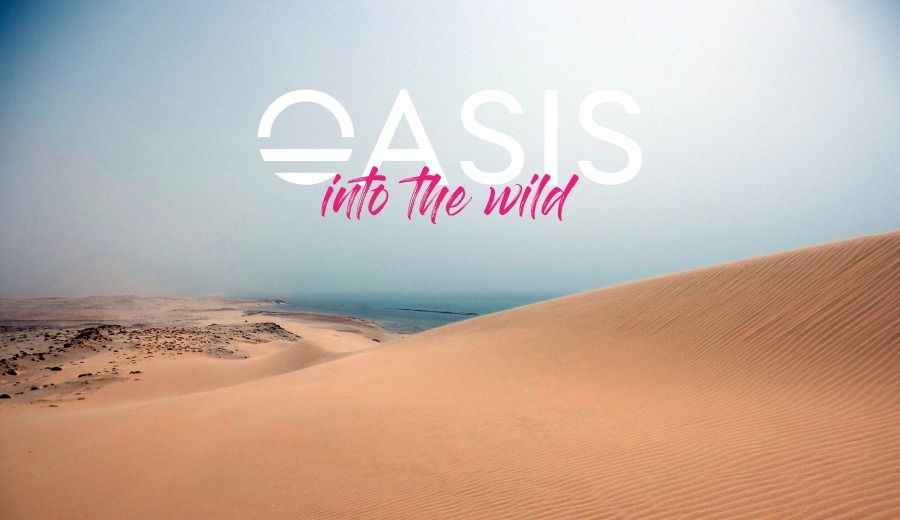 Morocco's Oasis Festival Heads To "Into The Wild"
The Oasis Festival presents Into The Wild: music, culture, gastronomy and escape in the beautiful coastal surroundings of Dakhla.
Launched in Marrakech in 2015, Oasis Festival ignited a now thriving festival scene in Morocco, setting the bar high with big-name headliners and high-quality production, enticing adventurous travelers from all over the world to dance somewhere different. With In nature, the festival continues this quest, inviting the public to discover even more of Morocco's most exciting travel destinations. The first edition of In nature will take place in Dakhlawhere the Sahara meets the sea.
The new boutique festival concept over two days, In nature, will take place on Friday September 23 and Saturday September 24, 2022. Dance under the sun and stars and watch world-class performances by top local and international DJs on the festival's intimate stage. On the bottom of Dakhlafrom the breathtaking central lagoon, the festival will also feature a range of wellness activities, as well as a tantalizing array of food and drink created from the finest local ingredients.
Adventurous travelers can also opt for the Odysseya unique travel experience with a curated itinerary that includes excursions to some of the region's most exceptional landscapes, as well as decadent culinary experiences and wellness activities.
Taking place from September 20-26the Odyssey will be an expertly curated banquet for the senses, featuring a bespoke private dining experience and a range of decadent culinary feasts included. Guests will explore Dakhlabreathtaking landscapes on a series of hand-picked expeditions and enjoy exclusive access to Odyssey music events. There are also plenty of opportunities to nurture the soul, with Odyssey's wellness program, which includes outdoor yoga with panoramic views and an immersive sound healing experience. This unique Odyssey experience, available for a limited number of guests, culminates in both days In nature festival. Advance booking is recommended.
Tickets for In nature Start of the festival from €159, with Odyssey price from €2,905 pp (including hotel, excursions, meals and drinks*). Book your place and stay up to date with all the latest news at intothewild.ma/tickets.
Watch the official preview below!