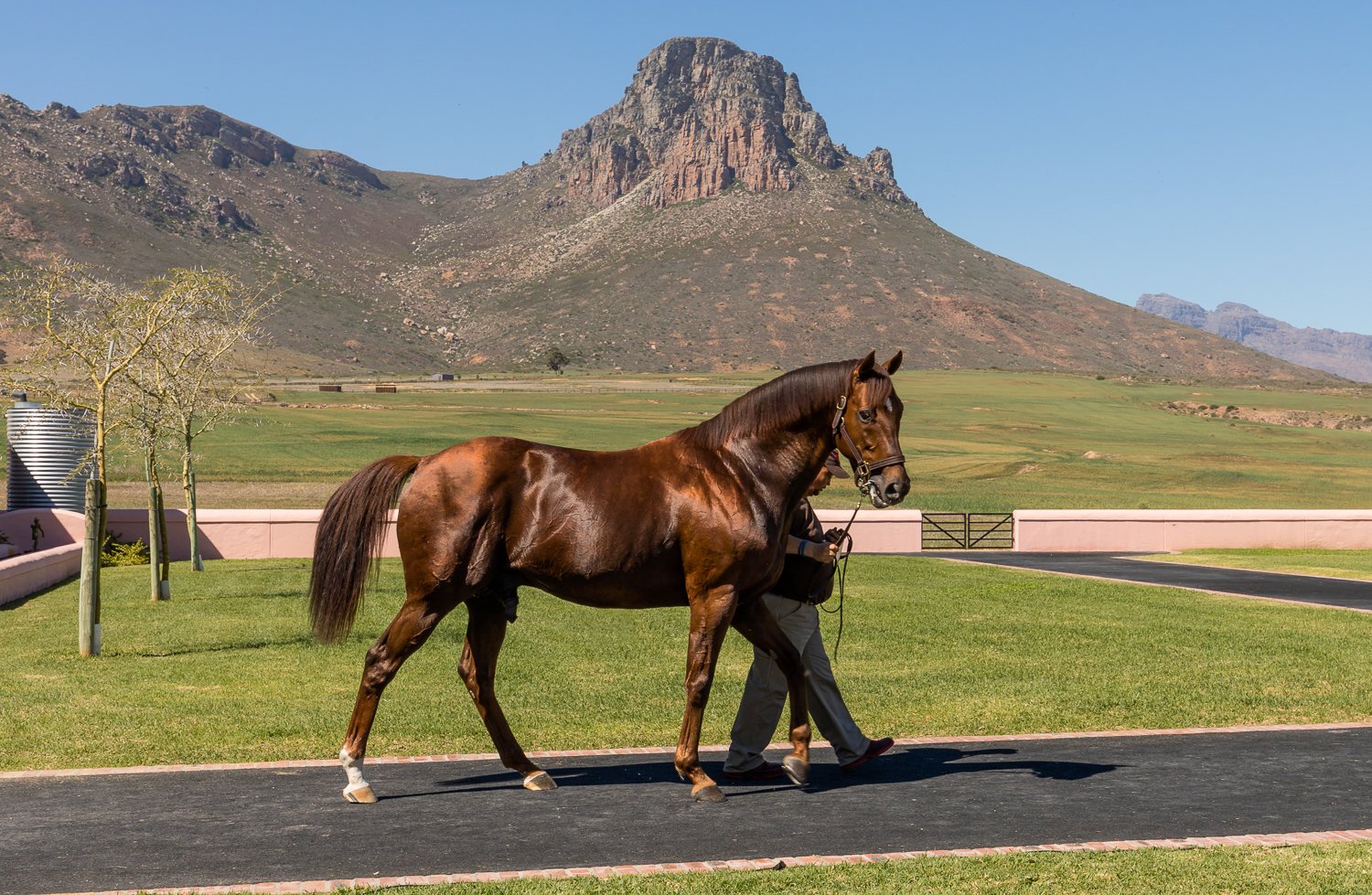 Princess Ash's Flower Child | Sports position
The result of the Gr1 HSH Princess Charlene Empress Club Stakes at the royal meeting in Turffontein was a first in the all-around. The winner, former Princess Calla of Cape Town, not only broke through at elite level on her Highveld debut, but also provided trainer Ashley Fortune with a first Gr1 success.
Additionally, the filly is the first South African Gr1 winner for Wilgerbosdrift sire Flower Alley.
A powerful chestnut with great balance and symmetry, the son of Distorted Humor certainly had a great day, with Princess Calla's Gr1 success following immediately after the Listed Spook Express Stakes run, where Opera Glass became his fifth winner of the season.
This quintet also includes Gr2 Peninsula Handicap winner Firealley and Bold Fortune, who won the Gr3 Yellowwood Handicap and narrowly beat Perfect Witness in a Flower Alley double at the Gr2 Ipi Tombe Challenge.
Port Elizabeth's daughter, Santa Therese, three-time winner and winner of this season's Listed Jockey Club Stakes, comes from the same female line as Opera Glass, that of the mighty Horse Chestnut.
Princess Calla was previously trained by Adam Marcus, for whom she won the Gr2 Umzimkhulu Stakes and the Gr3 Prix du Cap, while placing in a series of Gr1 races including the Cape Fillies Guineas, Woolavington 2000 and Garden Province Stakes.
His female line is exemplary to say the least. She is the first foal of the second Gr1 Princess Royal Allan Robertson Championship, who was trained by Glen Kotzen.
An eccentric, albeit talented, daughter of Captain Al who would invariably play on her way to the start, but with the help of famed horse whisperer Malan du Toit and the comforting presence of lead pony Ghostly Galleon (a former Cape winner Nursery and 22 at the time), she pulled out all the stops to win the Gr3 Scepter Stakes as a three-year-old.
Glen recalls: "She was absolutely talented and it wasn't until she got to the course that she played. Ghostly Galleon didn't get it from her and the two hit it off like a house on fire.
Princess Royal's second colt, Platinum Sky, a three-year-old Silvano colt, finished third in the Gr3 Sea Cottage Stakes this season. His juvenile son Power Factor, also by Silvano, was bought for R2.4 million by the Hong Kong Jockey Club at last year's National Yearling Sale.
Kotzen has also trained Princess Royal's half-sister, four-time Allan Robertson Championship Gr1 winner Princess Victoria, Durban Golden Slipper, Avontuur Estate Cape Fillies Guineas and Garden Province Stakes.
Interestingly, the two fillies raced in a partnership that included Georgina Jaffee, a daughter of the late Laurie and Jean Jaffee. True deans of South African turf, they have had a relationship with this family of females dating back to Princess Calla's fourth dam, Precious Platinum. By the legendary Sir Tristram, she was a half-sister to racing champions Jaffee Petrava and his daughter Hoeberg.
Petrava has also reserved her place in racing lore as the dam of champion stallion Jallad.
Flower Alley's stakes have once again underlined his impact as a sire of superior fillies – of his seven high stakes winners in South Africa, only Firealley and Kenilworth Cup winner Bayberry are colts.
This ability to produce a high proportion of good fillies probably comes as no surprise, given that he has a particularly strong female line. His fourth dam Dumfries is a daughter of Goofed, making her a half-sister to the important stallion Lyphard.
In fact, Flower Alley's dam, Princess Olivia, is inbred to Goofed, as her sire Lycius is out of a Lyphard mare.
Flower Alley has eleven yearlings lined up for this week's national sale.
Read more news – please click on the image below: