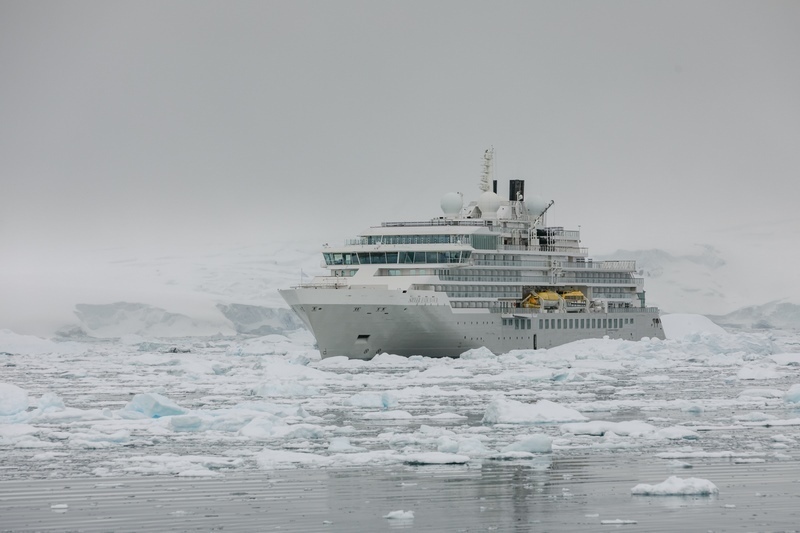 Silversea names Silver Endeavor in Antarctica
Silversea Cruises officially named Silver Endeavor at a nomination ceremony held on November 19.
The cruise line held the celebration in the Lemaire Channel, Antarctica, where the Silver Endeavor was launched as the 11th ship in the fleet.
It also makes Silver Endeavor the first ship to be named in the Lemaire Channel.
"We are delighted to officially welcome Silver Endeavor to the Royal Caribbean Group fleet, bringing our global fleet to 64 ships," said Jason Liberty, President and CEO, Royal Caribbean Group.
"Silver Endeavor will continue to strengthen Silversea's position as a leader in ultra-luxury and expedition cruises, allowing us to increase our capacity while building on Royal Caribbean Group's mission to deliver the world's best vacations. , responsibly."
The celebration was attended by executives from Silversea Cruises, ship sponsor Felicity Aston MBE as well as some members of the cruise line's extended family.
"We are extremely proud to have hosted the first Antarctica christening ceremony for ultra-luxury cruises for Silver Endeavour, our third ship to be named in just nine months," said Roberto Martinoli, President and Chief management of Silversea Cruises.
"I would like to thank Captain Niklas Peterstam and the ship's crew, the entire Silversea team, Jason Liberty and everyone involved within the Royal Caribbean Group for their invaluable support in reaching this momentous milestone. Silver Endeavor strengthens our position as the industry's leading cruise line, expanding our diverse polar offering for the enjoyment of our guests.
"A great inspiration to our guests, we are honored to name Felicity Aston Patron of the Ship. Felicity is the perfect ambassador for Silversea; she shares the same unwavering sense of curiosity and adventure that unites all of our guests. "
In keeping with tradition, Aston blessed Silver Endeavor and cut the ribbon alongside Captain Niklas Peterstam.