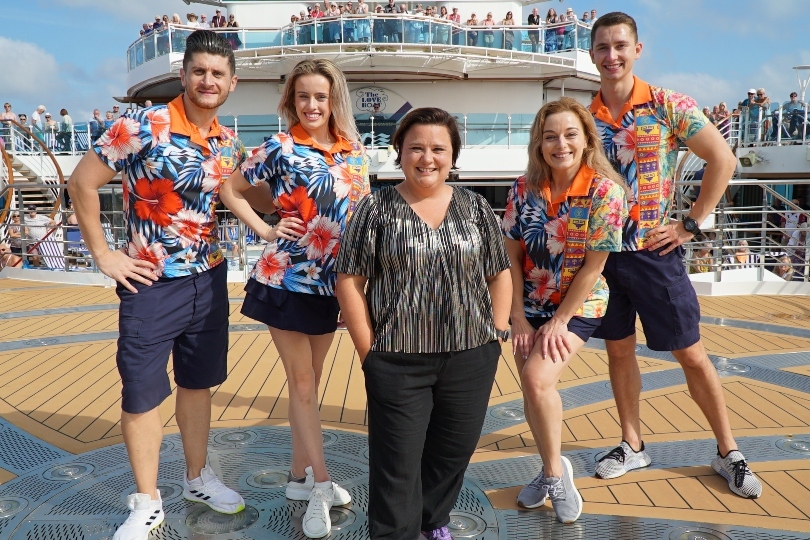 TTG – Travel Industry News
April 01, 2022by Will Payne
Princess Cruises' Regal Princess will feature in the first two episodes of Channel 5's new Cruising series starring Susan Calman.
The episodes will follow Scottish comedian Susan Calman as she sails on a 12-night cruise to the Canary Islands
The episodes, which air April 1 at 9 p.m. and April 8 at 8 p.m., will follow the Scottish comedian as she sails on a 12-night cruise to the Canary Islands.
On the program, Calman departs from Southampton to visit the islands of Gran Canaria, Tenerife and Lanzarote, before heading to Madeira and the Spanish port of Vigo.
Aboard the Medallion-class ship, Calman dabbles in cocktail torches, gets involved in flower arranging for a wedding at sea, enjoys a pampering session and serves afternoon tea at the Sanctuary.
The 3,560-passenger Regal Princess sails around the Mediterranean and the Greek islands from March to November 2022, with departures from Athens, Barcelona and Rome.
Tony Roberts, Vice President of Princess Cruises UK and Europe, said: "We look forward to viewers following Susan Calman as she enjoys everything a Princess cruise has to offer.
"And for those who would like to experience the same journey as Susan, Enchanted Princess and Sky Princess are offering return Canary Islands itineraries to Southampton this year."